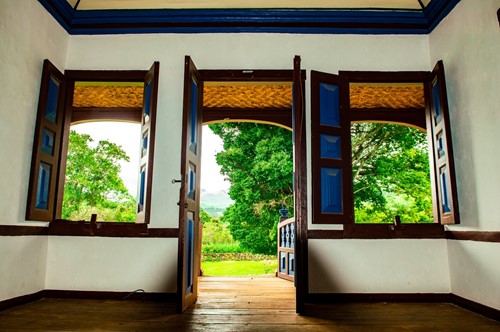 Older homes might have high-quality, solid structures and seem to be in good condition. However, there are possible hidden hazards lurking in your older house. Knowing what these hazards are can help you make sure your older home provides a safe place for you and your household. These are a few of the more common kinds of hazards found in older houses.
Asbestos
Asbestos was commonly used in homes built in the 1940s and later due to its fire-resistant properties. This material might be found in your home's walls, insulation, floor tiles, ceiling tiles and other places.
Asbestos can raise the risk of developing serious health problems, such as lung disease, when its fibers are airborne, which can happen when you do any remodeling or make other changes to your home which disturb the asbestos. Have professionals inspect your home and remove asbestos safely before attempting any remodeling.
Wiring problems
Older houses might have wiring that isn't up to code or other problems, such as outlets that aren't grounded. You're more likely to encounter these issues in houses built before 1960. Non-grounded outlets don't provide you and your household with protection from electric shocks when surges occur. Older wiring and outlets can also increase your home's risk of a fire. Having an electrician update your outlets and wiring as needed can help prevent these risks.
Galvanized pipes
Some homes built in the 1950s or earlier might have galvanized pipes. These pipes are considered outdated and can cause leaks to occur due to corrosion and the buildup of sediment inside them. Historic homes built in the early 1800s have a higher chance of having these kinds of pipes, but check your older home for this kind of plumbing just to be safe. A plumber can replace galvanized pipes with newer ones that are more durable and less likely to leak.
Lead paint
Lead paint wasn't banned until 1978, so your older home might have this type of paint. Lead paint can cause a wide range of health problems, especially in kids, so it's important to eliminate it safely. Have a professional handle this task for you, since sanding walls and other surfaces could expose you and your household to lead paint. Professionals can eliminate lead paint from your home in a safer manner.